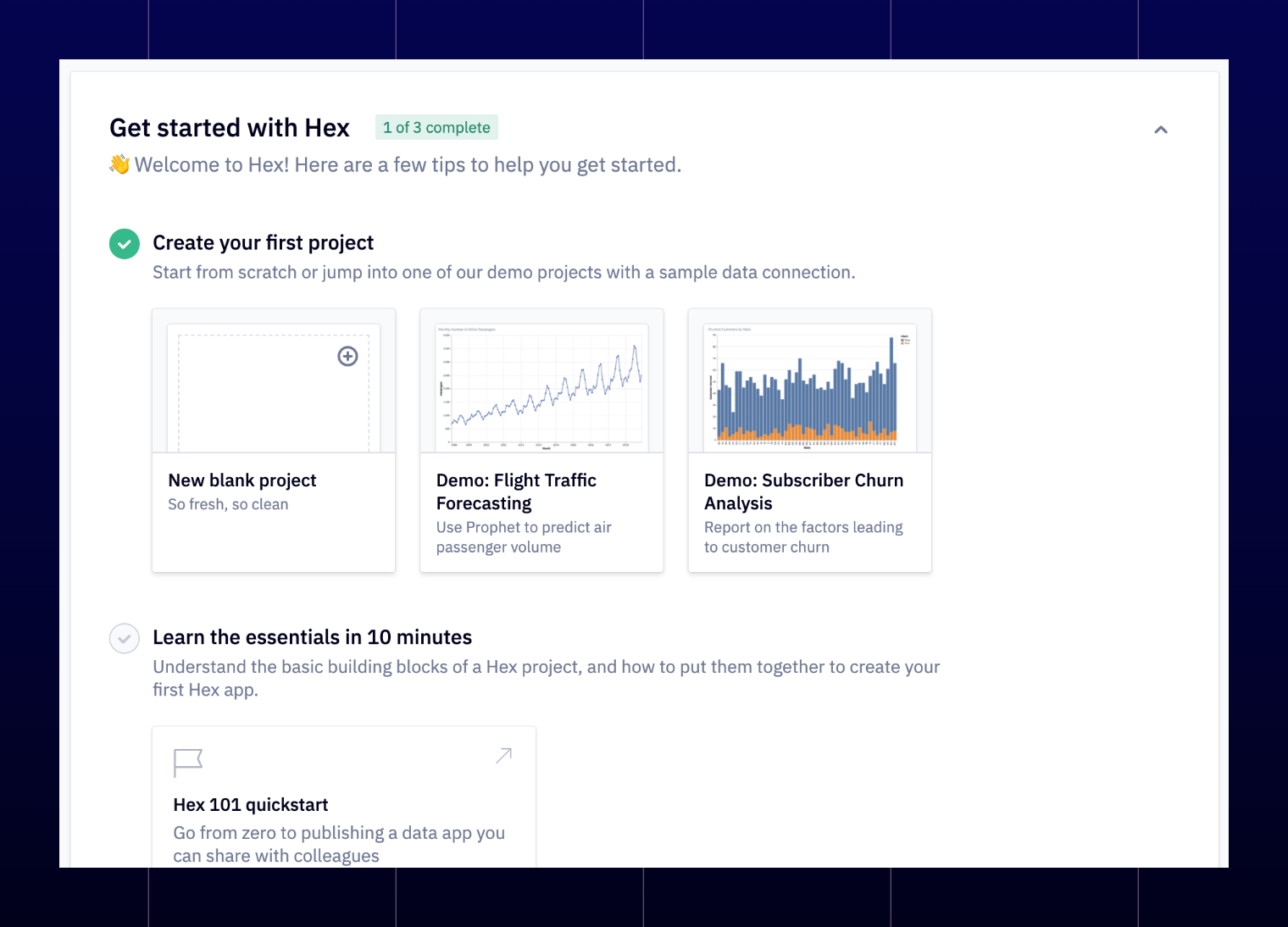 There's a new tab in the home page sidebar called "Learn" that serves a dual function:
For brand new Hex users, the Learn tab guides them through their first steps in Hex from demo projects to sharing their first app. We hope this makes it feel more frictionless for you to invite teammates to Hex without having to sit them down and walk through it first.
For seasoned Hex veterans, the Learn tab catalogs an ever-growing list of tutorials and educational resources to help you get even better at using Hex. We're always adding to this list, so check back every now and again!